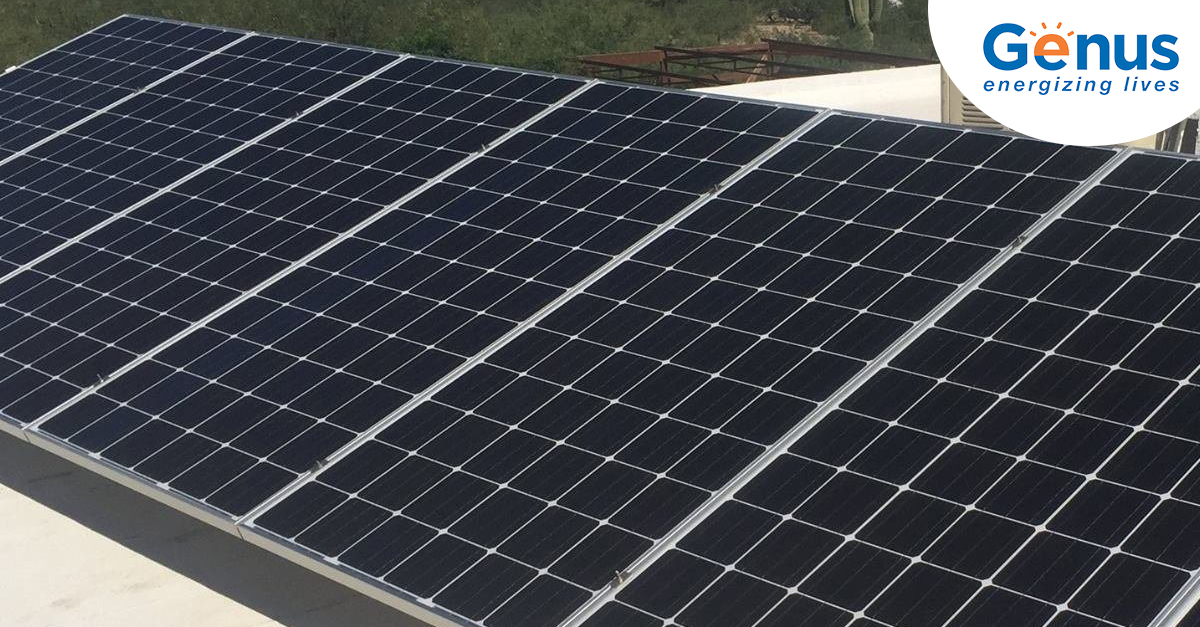 Presently, the highest wattage solar system available in the market is around 400 watts. However, people in India and overseas are increasingly choosing to install 500-watt solar systems for various reasons, usually by stringing multiple solar panels together (for instance, 5 units of 100-watt solar panels).
Here, we explore the making of 500 W solar systems in detail.
How are 500-Watt Solar Systems Made?
To attain the necessary 500-watt solar system specifications, installers generally make use of several similar sized panels. Normally, for 500 W solar systems, 2 units of 250-watt solar panels/ 5 units of 100-watt solar panels are used.
What are the Other Parts That Contribute to the 500-Watt Solar System's Price?
Apart from the panels and the wiring, you also need a battery, inverter, and charge controller for an off grid solar power system. These components can either be purchased in a kit or separately if you want to assemble them on your own. 500 W solar kits are especially ideal for people who prefer mobility and portability.
500-Watt Solar System Kit with Solar Power Generators
Depending on whether you have already purchased solar panels, you can choose from various kit options. For instance, there are plenty of medium and large sized solar generators capable of handling 500 watt of input. You will also find kits for more powerful solar systems that come with a bigger inverter and more room for solar input/storage. Kits with solar power generators are especially useful when you occasionally require the generator to power something else in a different location.
Also Read: Generator v/s Inverter Back-up Pros and Cons
How to Make a 500-Watt Flexible Solar System?
Now, how much power does a 500-watt solar system produce? Turns out, it can produce quite a lot, which is why 500-watt solar systems for RVs, vans, expeditions are increasingly becoming popular in the market. To ensure that the system works effectively even at the power level you need, the following components are required:
Solar Panels and Wiring
The number of solar panels you need (5 panels of 100 W each or 2 panels of 250 W each) will depend on your budget and the space you have available. The wiring may sometimes be provided with the panels, and occasionally, you have to purchase them separately. Keep in mind that you need to acquire parts and wiring that are compatible with each other.
Also Read: 5 Different Ways in Which Solar Panels Help You Save Water
The Inverter
An inverter like Genus Helios can be the perfect choice for a 500 W solar system. It comes with a lithium battery that draws charge from solar panels. This inverter can run everything from fans and lights to appliances like TV and is super portable as well. Just make sure you go through the inverter manual so that you are aware of the exact appliances you can run on it and know about the connection details.
The Battery
Since the capability of your solar system, over time, depends on the size of the battery , it is advised to get inbuilt Lithium batteries. These batteries are better than their alternatives in terms of weight, maintenance, cycle life, and efficiency.
Also Read: Effective Ways of Maintaining Solar Panels
Conclusion
We hope this blog has provided you with rich insights into 500-watt solar systems. Using the same, you can purchase one that best suits your needs or build your own 500-watt solar system that works optimally for you.
Also Read: A Beginner's Guide to 300 Watt Solar Panel
For more information or guidance on how to go about it, you can always reach us. Our dedicated panel of experts will be there to provide you with the best information.