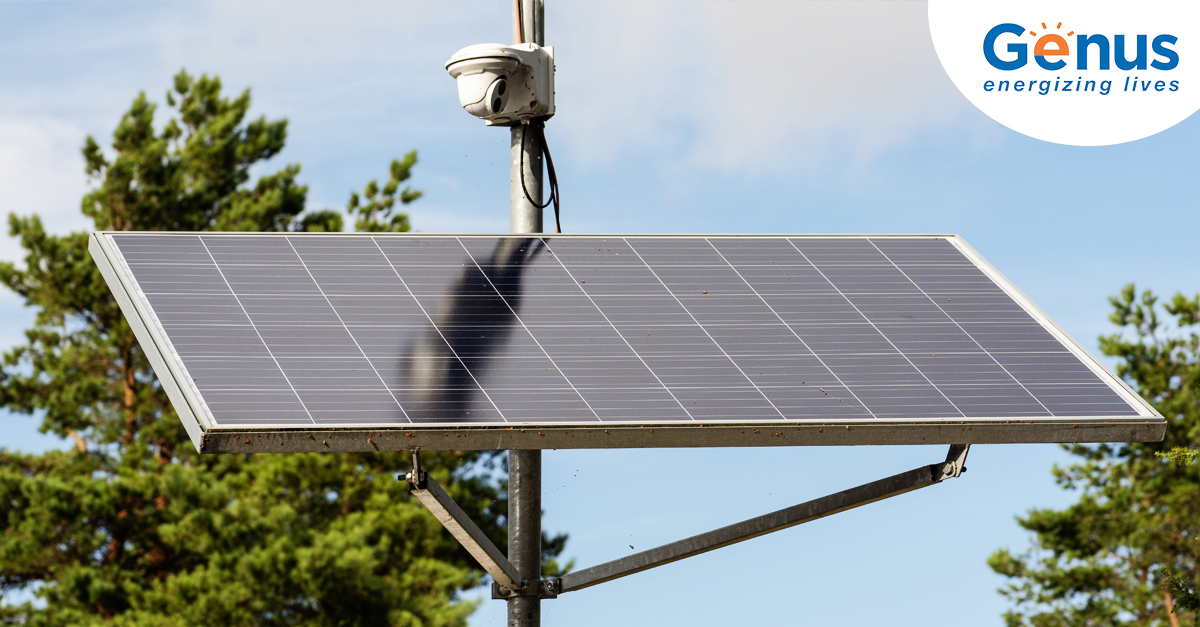 If you live in an area that has frequent power cuts or has no access to power lines or electrical circuits, depending on a conventional security camera may leave you vulnerable and unprotected whenever the power is down. This is where solar security cameras can be a saviour. A CCTV camera with a solar panel can keep you safe by serving as a reliable video monitoring system in open or rural areas.
As you read on, you will learn how solar CCTV cameras can benefit your home or workplace in many ways by being flexible, scalable, affordable, and also 100% environmentally friendly and sustainable.
Flexibility in Installation and Usage
Large and remote/distant areas such as farms, national parks, and construction sites are at a disadvantage when it comes to surveillance and security systems using conventional CCTVs. Solar camera systems, however, are well-equipped to mitigate many of the challenges associated with securing a large area situated in a remote location.
This is because the solar-powered outdoor camera can work indefinitely by harvesting the sun's energy using solar panels and does not depend on power lines. Also, many modern solar-powered security camera systems come with battery backup, which means they can function at the night and during times when the sun is not prominent. Impressively, the system can function even if there are sustained power outages.
Also Read: Precautions for the Safe Installation of Solar Panels
It is worth mentioning that the solar camera system is surprisingly affordable. In the last few years, the cost of solar CCTV cameras has gone down drastically, especially due to the increasing accessibility of the materials used to make solar panels. Also, the tax exemptions offered to homes and companies using renewable energy by governments across the world are boosting the popularity of solar CCTV cameras.
Further, the cost of solar panel security cameras is substantially lower than that of conventional security systems because the former does not add to the user's electricity bill every month.
Maintaining the system is also quite simple and affordable in the long term as it is made up of simple components and comes with a rechargeable battery that can power the system for several days continuously after a few hours of charging in direct sunlight. In addition, solar panels are quite durable and waterproof, so your security system will be able to withstand the elements of nature for quite a long time.
Also Read: Effective Ways of Maintaining Solar Panels
Owing to technological advancements such as 4G cellular connectivity, solar-powered CCTV security systems have become incredibly scalable. Modern solar security cameras can instantaneously store what they record into the Cloud thanks to the 4G technology. Using this feature, the users can monitor their properties from anywhere in the world.
Besides, the devices being wire-free make them easy to transport and install. They are quite portable and can be transported even to remote locations easily.
Also Read: How to Decide the Location and Orientation of Solar Panels ?
Another key advantage is that you do not have to manually charge the batteries of solar-powered CCTV cameras. The powerful battery will be able to save enough energy to secure your space with high-resolution video monitoring.
Conclusion
A solar-powered security camera in your home or commercial property will go a long way in saving you money, keeping you safe, and helping you save the environment. Notably, the solar battery camera will also take care of your security needs for a long time due to its durability. In conclusion, they are a low cost and high rerun security option for houses and companies wanting off-grid security. For any clarifications or queries on solar energy, don't hesitate to reach us. At Genus, we can help you with all aspects of solar power generation and utilization.