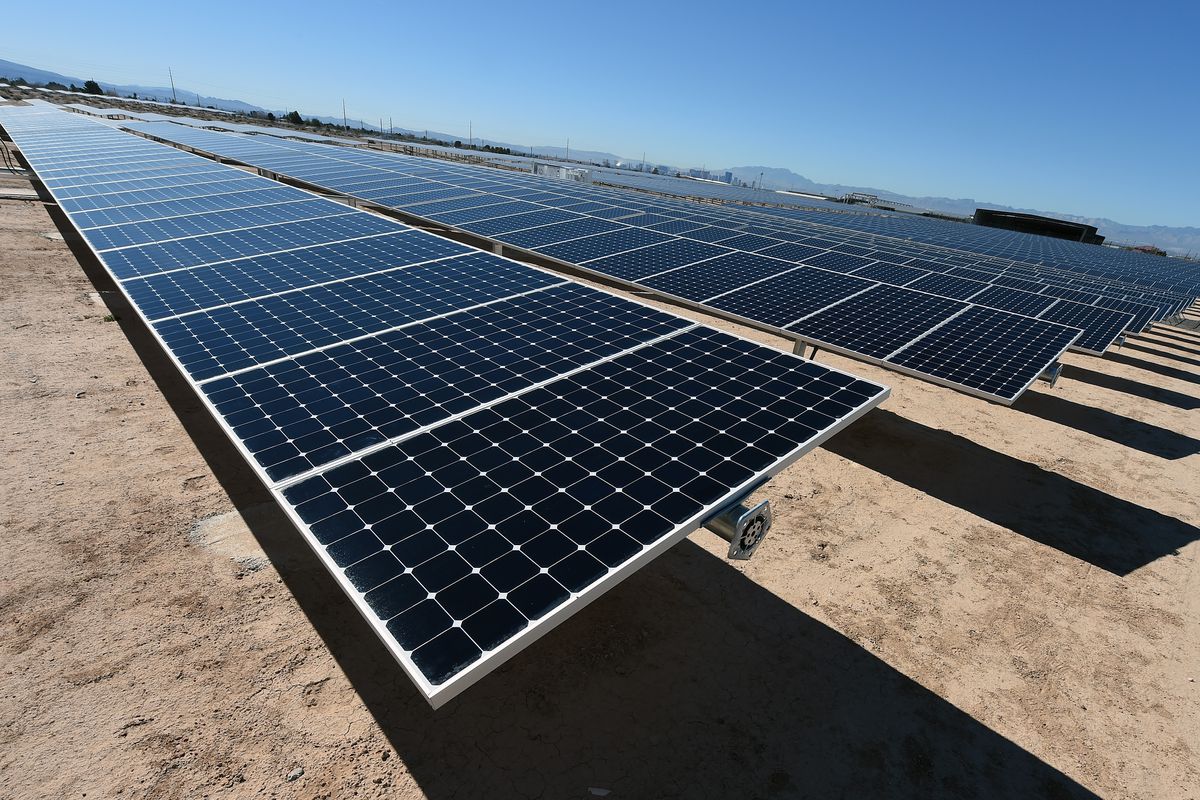 The need for embracing renewable energy sources to combat climate change is something that countries all over the world realise by now. While solar installation in India began a bit late in 2010, as compared to wind-based power sources, it has quickly picked up speed. So much so that the solar energy industry in India has become one of the leading sources of power generation in 2020.
Keep a close watch on stocks during market hours without any power cut.

Trade fluently with Genus Power Backup solutions.
Shop online at – https://t.co/bIGqyXw52G.#GenusInnovation #UPS #CommercialUPS #Inverter #renewableenergy #greenenergy #energyefficiency #energy #power pic.twitter.com/rTvLph7ZcN

— Genus Innovation Limited (@GenusInnovation) November 22, 2021
The solar market in India is estimated to expand at 8% CAGR till 2026 and the government is planning to achieve a total of 227 GW of renewable energy production by 2022. This would include 114 GW of energy coming from the solar industry in India. The country is on track to becoming one of the biggest users of solar power in the world and is targeting around 450 GW of energy production coming from renewable sources by the end of 2030. Of the total power capacity, 60% of power is expected to come from solar power generation in India.
Also Read: 2kw Solar Panel Systems in India- All About Productivity, Cost, and ROI
Factors Driving the Growth of Solar Energy Market in India
Apart from obvious reasons like climate change and decreasing availability of existing fossil fuels, the solar market in India has seen a sharp rise in the past decade. A 250% growth in renewable energy capacity in India from 2014 to 2021 points to this incredible growth. Here are some of the factors behind this sharp growth.
The price of solar technologies, especially the price of solar panel size in India has decreased by around 52% in the past decade. This has motivated people to install personal as well as institutionalised solar panels.
Also Read: Top Advantages of Using Solar Panels in Educational Institutions
A liberal foreign investment policy from the Indian government allows foreign players to invest 100% FDI in the renewable energy sector.

Competition in the

solar sector in India

has also increased with the emergence of big companies as well as promising start-ups. These companies are competing to enhance the existing solar infrastructure in the country and drive down the prices.

India receives abundant sunlight or solar energy throughout the year across most states. This also makes solar installation in India

a profitable business.
Key Market Trends and the Future of Solar Energy in India
The recent COVID pandemic impacted some of the solar projects and construction in the country. While this might have hampered the country's aim of reaching a certain level of renewable energy generation by the end of this decade, this situation won't last forever. The potential for solar power generation in India is still there and its future can be understood better by analysing some of these trends.
Investment from domestic companies has increased a lot this year. Companies like Reliance Industries, Tata Power Solar, Adani Green Energy and more are bidding heavily to support the green energy segment and set up solar power generation farms in India.
Also Read: A Clean, Green and Affordable Solar-Battery Combined Future Awaits India
Foreign energy companies, investment funds, as well as infrastructure firms are showing an increased interest in the

solar energy market in India

.
Also Read: How Solar Energy Solves India's Power Crisis!
The US International Development Finance Corporation (DFC) and the US Agency for International Development (USAID) guaranteed the US $41 million loans for Indian SME companies in March 2021.

The Indian government is proposing new rules for green energy consumption and purchase, encouraging large-scale industries and consumers to leverage renewable energy sources.
Also Read: How Energy Storage Could Revolutionize Industries in The Next 10 Years
It is expected that a total of US $500 billion will be invested in the renewable energy sector by the end of 2028 from different sources consisting of private companies, FDI, government agencies, as well as banks.
Also Read: Solar Energy Trends that will Change the Way You Use Solar Energy
To wrap up, the solar industry in India is in an exciting state. The central government is constantly working towards increasing the total energy consumption in households and industries from renewable sources. The future of solar energy in India is very bright and using solar panels for energy production will soon become more widespread in the country.