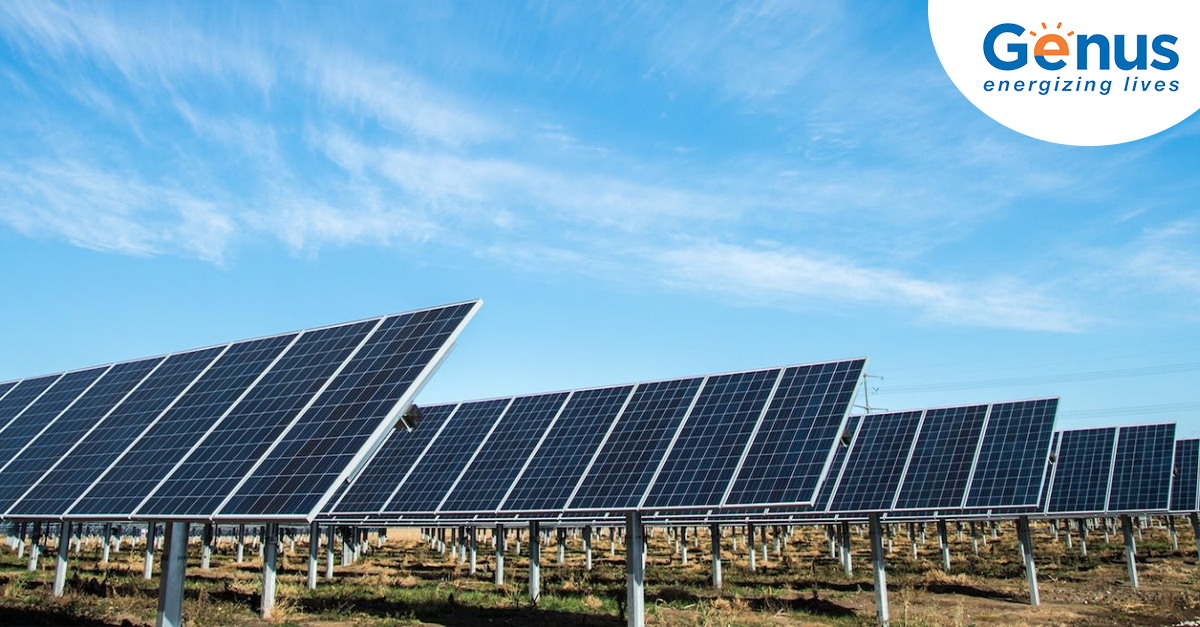 Setting up a solar project can cost up to INR 6 Crores / MW, and most of it comes from equity and debt financing. Equity financing is the process of raising money from internal stakeholders in the company or other investors. In contrast, debt financing—which is about 70% of the project cost—comes in the form of a loan taken out against collateral. 
As a result, before a company decides to set up a solar power project, it is vital to learn about commercial solar financing options.
Here, We have Attempted to Answer Basic Questions, Like:
How are commercial solar projects financed

?

What is the best way to finance solar?
How many years can you finance solar panels?
First, let us figure out how many options are there to finance a commercial solar company project.
Domestic Funding from Banks
Local banks have consistently been the largest financiers of commercial solar projects in India. Banks offer a low interest rate of 11-13%, but they may ask for collateral of up to 100% of the loan amount. 
These institutions started with loans for 7-10 years. However, they are now comfortable with lending for up to 15 years, thanks to the enormous regulatory burden and the formalities companies need to finish before they can begin the solar project.  
Also Read: 6 Reasons Why you should Choose Solar Power for Schools
NBFC Financing
NBFCs/Non-Banking Financial Institutions, such as the Indian Renewable Energy Development Agency Limited (IREDA), are ready to offer low-interest loans for commercial solar projects. For example, grid-connected solar PV projects can get loans with interest rates of 10.2 to 11.4%, depending on the grade that the authorities give to the solar project. 
It is worth mentioning that IREDA gives out loans for projects with a minimum debt requirement of INR 50 lakhs and ones that are commercially and technically viable. The best part of the IREDA loan is that commercial solar projects can get it with collateral of just 10-33% of the total amount applied for. 
Also Read: Calculating Solar Panel Cost Made Easy
Documents to Apply for Solar Finance from NBFC
Quality and safety measures followed

Evacuation

Contracts for supplying components

Permissions and compliance requirements to be met

O&M contract

PC contract

Feasibility study

PPA
International Financiers in India
There are a variety of options for commercial solar financing when it comes to international players. The World Bank's financial arm, the International Finance Corporation, finances solar projects across India. You can also opt for EXIM Bank, the European Investment Bank, or the Asian Development Bank. 
Further, there are several green energy funds based abroad that finance solar projects at an affordable rate. To get great deals on commercial solar project finance, you can also opt to import the materials needed for the solar project from the country lending the money. 
Also Read: A Clean, Green and Affordable Solar-Battery Combined Future Awaits India
Companies looking for commercial solar financing from international lenders also need to be wary of application time, which is usually 9-12 months. 
Due Diligence Cost
Another thing that companies opting for commercial solar projects need to be aware of is the due diligence cost, which will play a massive role in the project's budget and time taken. The following is what causes companies to incur a due diligence cost:
Technical appraisal

Promoter appraisal

Environmental appraisal

Financial appraisal 

Industry-specific appraisal

Legal appraisal

Loan approval

Insurance package
Also Read: Ask These Questions Before You Decide To Choose Solar Power For Your Businesses
Conclusion
As you can see, there are plenty of commercial solar financing companies. However, you need to carefully choose your financier because it will play a massive role in the cost of the project and the time taken for execution. Typically, Indian companies' commercial solar loans are optimal for utility-scale solar financing, but you can also opt for foreign financiers if the need arises. Just keep in mind that you need to hedge against the risk of currency fluctuations.