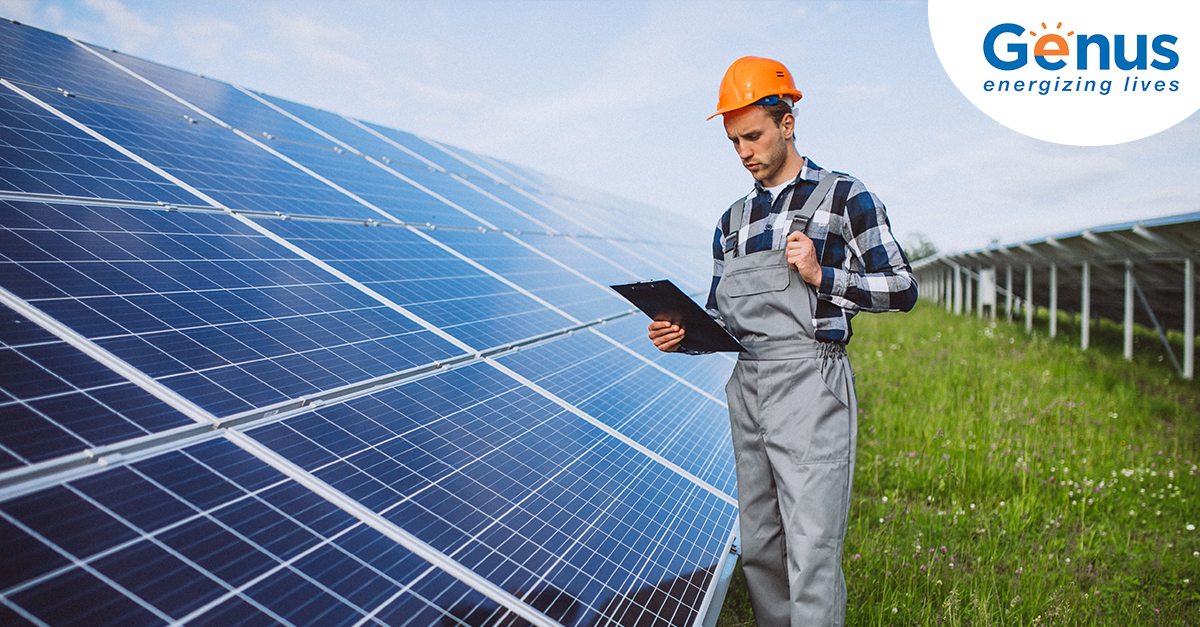 Running a business successfully means keeping an eye on the bottom line constantly. Keeping costs low and profits high is something every small and big business focuses on. And in the wake of the COVID pandemic, it is now more important than ever to do so. This is where solar power comes into the picture. After all, by the first quarter of 2020, the share of solar in the total installed power capacity mix in India rose to 9.8%. Undoubtedly, this is a sign that people are increasingly realizing the importance of renewable energy, and especially solar energy. However, before you decide to choose solar power for business needs.
Here Are The Questions You Should Ask:
1. How Will Solar Power Actually Enhance Your Bottom Line?
By installing a solar power system, your dependence on grid supply will reduce drastically. These systems, based on their capacities, can run everything from basic appliances like fans and lights to big ones like elevators and sensitive ones like computers and printers. So, with every passing year, your utility bills will decrease. You will have more money at your disposal to spend on core areas of the business and reap more profits. Plus, your clients will consider you to be a socially responsible and eco-friendly business when you go solar. They will choose you over competitors, thereby boosting your bottom line. Also remember that solar systems from reputed companies can last for even 25 years and require minimal maintenance.
2. Is Your Building Suitable For Installing A Solar Power System?
Before hiring a solar system manufacturer, ask them if your building has the right space for the installation. They might be able to assess this by simply asking you a few questions or visiting the site. Usually, the professionals will examine the roof, garage or parking lot, or the adjoining land to make a decision. They will also gauge the angle of sunlight your building receives, the type of shade around you and power grid interconnections. The structural integrity of the building will be taken into account too.
Also Read: Best Tips To Plan Ahead For Power Cuts This Summer
3. What Are The Solar Product Types On Offer?
First, try and go for a reliable solar system manufacturer rather than just a dealer, as you will get to choose from more options. Ask them about the various solar products they offer. The more the variety, the better it will be. Ideally, a good manufacturer will have everything from solar panels and inverters to solar net meters, monitoring software, mounting hardware and more. This means, you can get all that you need from one place. Plus, such manufacturers will be able to suggest the best solar power solution for your business, assess your energy needs, and help you sell any extra energy produced to the grid, through the net metering system.
4. Do They Have The Right Experience And Testimonials?
Any commercial solar system provider you pick should have adequate experience and past projects that can vouch for their quality. Ask them for testimonials or talk to their past clients to get a better idea. Ask them to explain how they will go about their job as well. This way, you will understand whether they actually know what they are doing or not.
Also Read: Solar Powered Inventions That Will Change The World
5. How Much Will Be The Upfront And Maintenance Costs?
Just asking about the cost of solar panels is not enough. These are dependent on multiple factors. Rather, ask your provider about how much you have to shell out for the entire project. Also ask them about the costs associated with an outright purchase and leasing. When it comes to maintenance costs, these are generally minimal. Still, ask about costs related to occasional repairs, cleaning, monitoring and replacements.
All in all, the benefits of solar power for businesses are many, given the reduced utility bills, low maintenance, eco-friendliness and sustainability. And to be on the safe side, choose a provider like Genus and get the best value for your money.