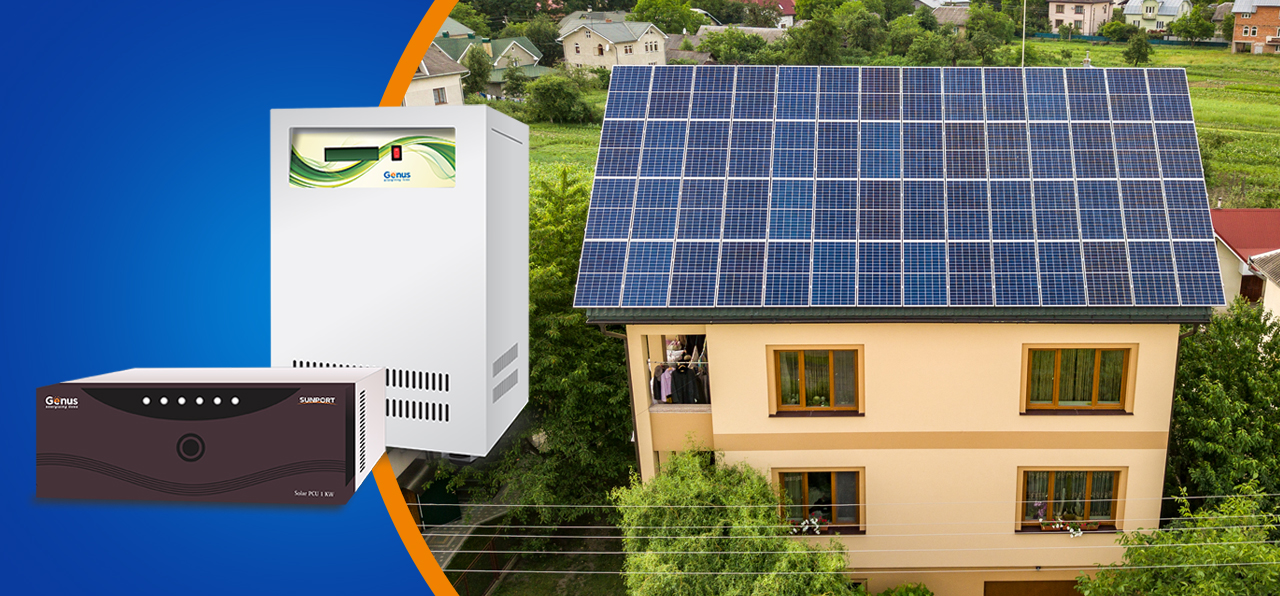 Whether it comes to household chores or official work, getting things done in today's fast-paced world without electricity is unimaginable. From running fans and lights to microwaves and freezers to lifts and computers, electricity is the backbone of a smooth lifestyle. Whether you are preparing breakfast or bathing your kids in the morning, without electricity, neither will your geyser work nor will your toaster! So, you need power, from the moment you wake up to the moment you hit the bed at the end of the day.
So, naturally, if you wake up one day to find that there is a power outage, your life can almost come to a standstill. You won't be able to iron your shirt, or charge your mobile phone, or heat your shaving water. The list of such things is endless because your whole life depends on electricity. So, to deal with such a scenario, you should be well-prepared in advance. This is where the need for a power backup solution comes in.
What's the Alternative to Electricity?
You must be already aware that even a few years back, people had to invest in generators to deal with the problem of frequent power cuts. However, thanks to the advancement in technology, inverters are now the perfect alternative to electricity.
Also Read: सोलर पैनल से पैसे कैसे बचाएं?
Since there is a plethora of options available in the market today, you might be wondering which inverter will be suitable for you and what should be its power backup capacity. To get the answer to this question, you need to discuss the same with a technology expert. Or, you can compare different brands and their products before making a choice.
Also, choosing an inverter will depend on factors like how many appliances do you need to run and how long are the power cuts that your area experiences.
First, list down the number of appliances that you need to use after a power cut, like tube lights, bulbs, CFLs, TV, fans, cooler, iron, mobile charger, mixer, refrigerator etc.
After calculating the average voltage used by these appliances, you will be able to decide the wattage of the inverter.
The power backup of the inverter will depend on the average number of hours for which you will use the inverter.
These factors will help you in choosing a suitable inverter for your household or commercial use.
Choose a Suitable Inverter as Per Your Requirements 
Now, you need to choose an inverter as per your choice and requirements. To do so, you will have to consider a few things like the quality of the inverter and its battery, technology, authenticity and its price.
To get more information in this regard, you can research online or offline by talking to your friends and relatives or taking expert advice. If you are looking for professional guidance, Genus India is a popular name in the inverter industry that has been manufacturing quality products for national as well as global markets.
So, we would advise you to choose the top notch inverter technology , battery, solar panel installation and  manufactured by Genus India. Here are the pros of buying an inverter from Genus India:
In these superior quality inverter batteries, the levels of lead and oxide are equal.
Due to equal mechanical and chemical balance, efficiency of the battery remains unaffected in every given situation.
These batteries are fitted with efficient lead and spine.
The amount of acid is kept between 8 and 10 ppm, so that the battery will not discharge soon and will give extended power backup.
The battery is fitted with the technology of step charging, which makes it even more efficient and it can be charged in the minimal time possible. Other than this, Genus batteries don't cause any pollution or emissions.
So, gear up for a better tomorrow with Genus India!