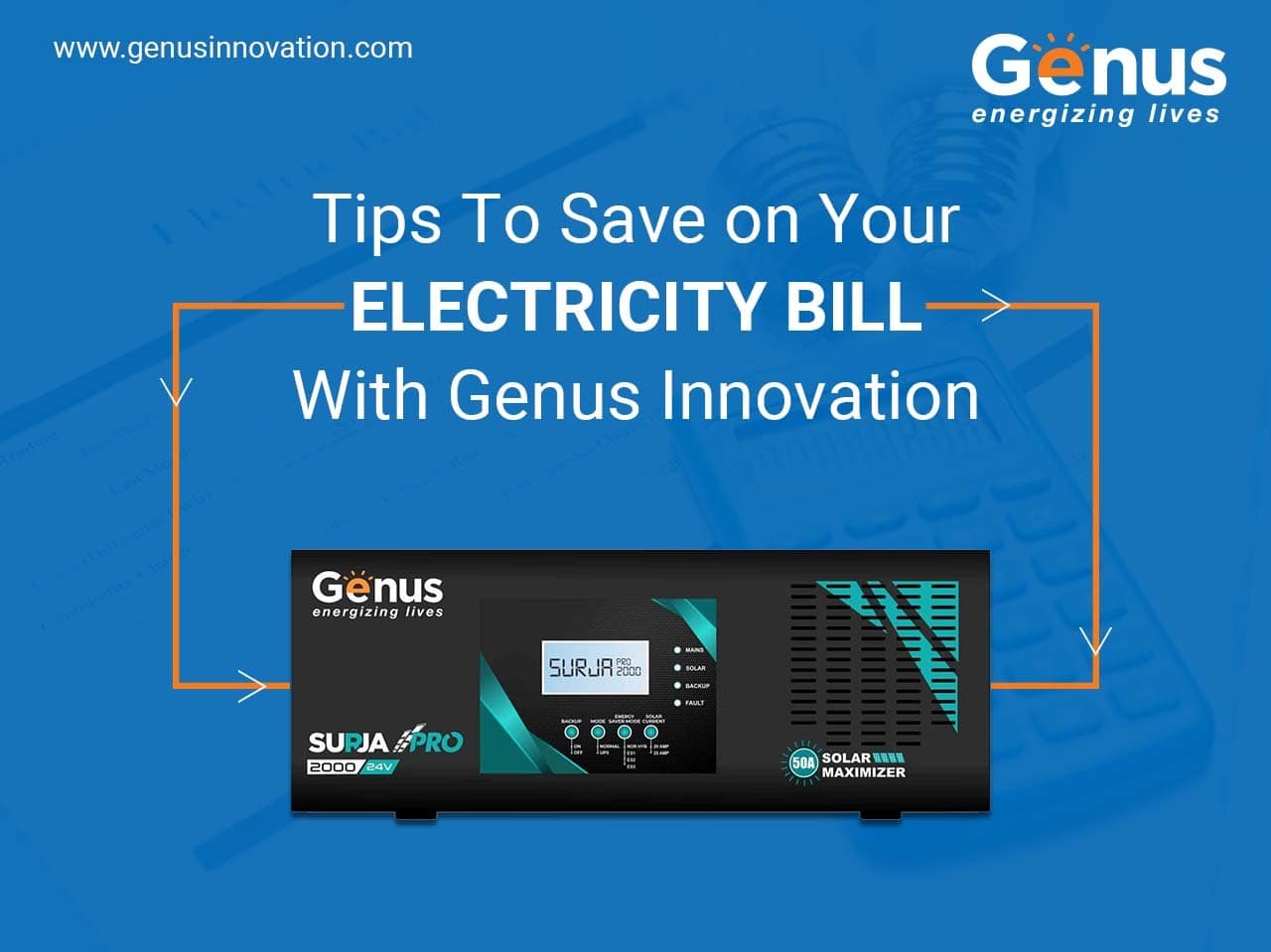 Struggling to reduce your electricity bill? Well, you are not alone. A lot of people try to spend less on electricity bills but due to lack of knowledge, most of the time they fail. So in this blog, we'll discuss ways to save energy and power bills with one of the most prominent and futuristic names in the energy industry, Genus Innovation.
Energy efficiency and energy conservation can help you save more and spend less on electricity. You can also save money on your electricity bills by just switching to solar energy with Genus Innovation. Serving markets across the continents for both commercial and residential customers, Genus Innovation provides you with the best energy solutions like a solar system for home and more for your needs. Let's see the reasons why you should switch to Genus Innovation.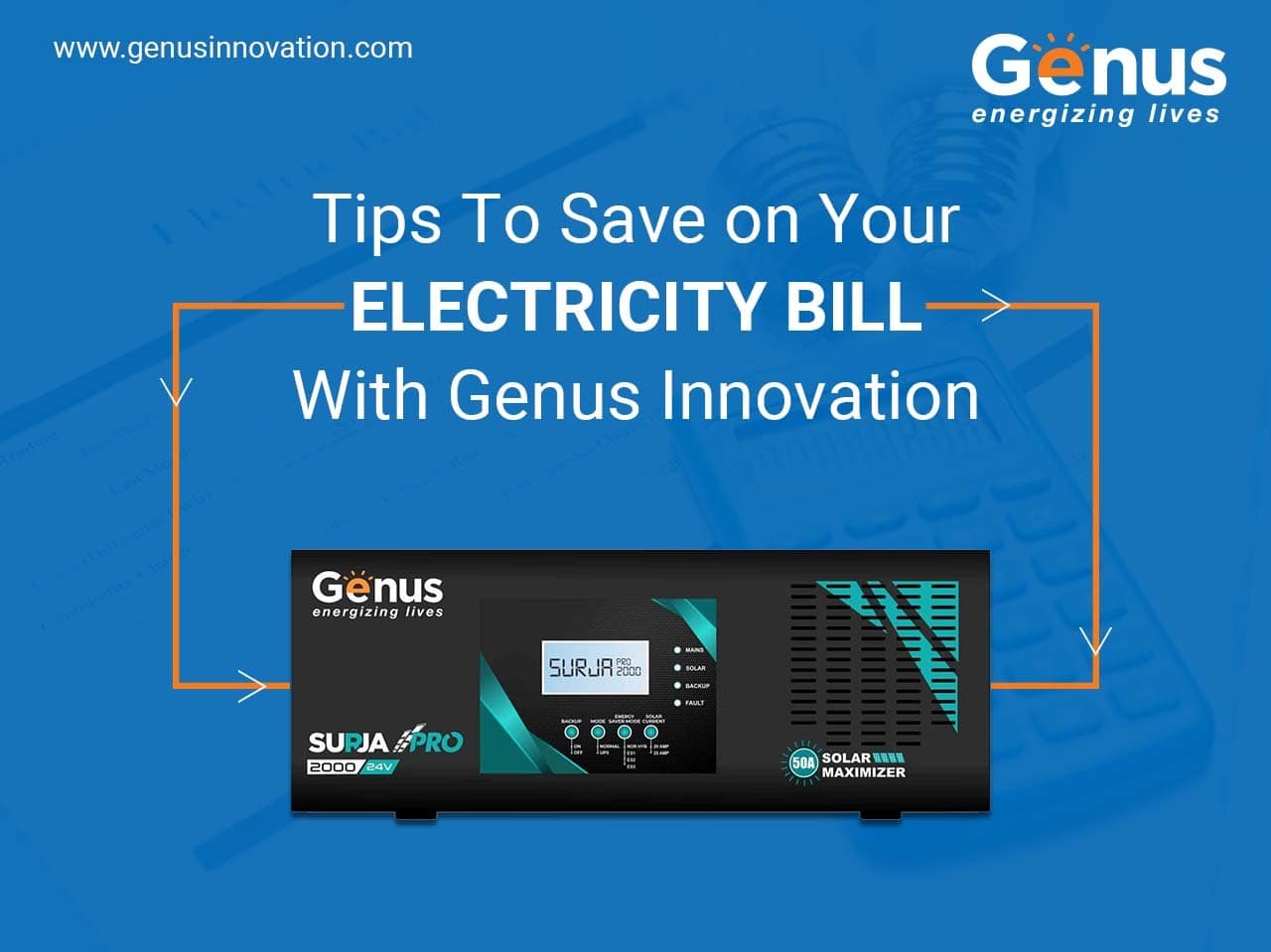 Advantages of switching to Genus Innovation:
Yes, solar parking lots are real. And many factories and industries are using these for dual purposes – for providing shade to cars and to generate solar electricity. These lots provide many benefits such as environmental protection, reduced energy cost, decrease in emissions, and improving air quality. Other than that, having these solar panels also elevates the aesthetics of a parking lot.
Solar Electricity for Solar Pumps
Full transparency: unlike some other energy service providers, Genus Innovation is fully transparent about pricing. There are no hidden charges, you just have to pay for the exact amount of energy you have consumed.
Fixed-rate plans: Genus Innovation provides a great option for people with budget crunches. Even people with strict budgets can know what exactly their monthly electricity bill will look like.
A wide range of energy solutions: With Genus Innovation, you get a wide range of energy solutions starting from solar rooftop solutions to solar charge controllers, solar battery, and net metering solutions, to powerful and energy-efficient batteries, to inverters and UPS, and so on.
World-class infrastructure: At Genus Innovation, our integrated manufacturing facilities, clean room PCB assemblies, automated SMT lines, etc. let us offer world-class and energy-efficient solutions that are absolutely made in India.
In-house R&D team: Our in-house R&D laboratories are equipped with state-of-the-art instruments and facilities that are also approved by the Government of India. With these armours, we engineer and develop high-quality products that deliver utmost performance for improved affordability with complete quality control.
Power sector experts: Genus has a broad manufacturing experience of 25+ years that enables us to develop products for the power and electrical sectors in India and abroad and win several awards and recognitions.
Apart from all these factors, Genus Innovation has service locations in multiple places across the continents like Asia, Africa, North America, etc. So even if you move to other places, you don't need to change your providers. Also, with us, you get multiple types of solar panels for your household and commercial needs.
Also Read: Solar Panel Efficiency: Definition, Affecting Factors, & Tips To Improve
Energy vampires: how do they impact your electricity bill?
Energy vampires are appliances that continuously blot up energy even after being turned off or when they are not in use. This standby power or idle electricity can lead to 23% of power consumption and power up a quarter of the average household electricity bill. That counts as almost one-fourth of your electricity bill that you don't want to pay.
To curb these energy vampires, you can turn off the lights, and unplug the devices and appliances when they are not in use. You can also put unused appliances into hibernation mode to enable less power consumption.
However, here are some tips to save on your electricity bills:
Use power strips: You can use shared power strips to plug in frequently used electronics devices like mobile phone chargers, desktops, laptops etc. This lets you easily shut down your devices at any time of your choice.
Go unplugged: You can unplug your hair styling tools like blow dryers and other devices like fans, lamps, electric tea kettles, toaster ovens, toasters, microwave ovens etc. when they are not in use. If you notice a device is lighting up, blinking, or making any beeping sound occasionally, it indicates that the device is not entirely turned off.However, a Genus solar battery has the potential to store solar energy and supply electricity to you for an extended period of time. So it can be a great help for your power-cut days.
Hibernate your computers: When you're not using your computer, put it in hibernation or sleep mode so that it consumes less energy. Or you can unplug it completely as well. Instead of using the energy to show a screen saver, you can also set your monitor to turn off.
Turn down your TV: You can also save energy by adjusting the brightness of your TV screen. Turn it off when you are finished watching your favourite TV show.
Switch to Genus Innovation for a sustainable future
With multiple green energy options and multiple supply plans, Genus Innovation helps save on your electric bill and helps save the environment. We revolutionized the power generation system in India by developing and launching advanced solar energy solutions. Our solar system for home, among other products, has a great capability of generating electricity from solar energy and reducing electricity bills. Each of our solar energy solutions is also exclusively made in India and built for the world.
So why not reach out to an efficient energy solution provider like Genus Innovation? We help you save on your electricity bill and get the best transparent plans and solutions for saving energy and money that are perfectly aligned with your specific needs. To switch to Genus Innovation for a sustainable future, get in touch with us today.