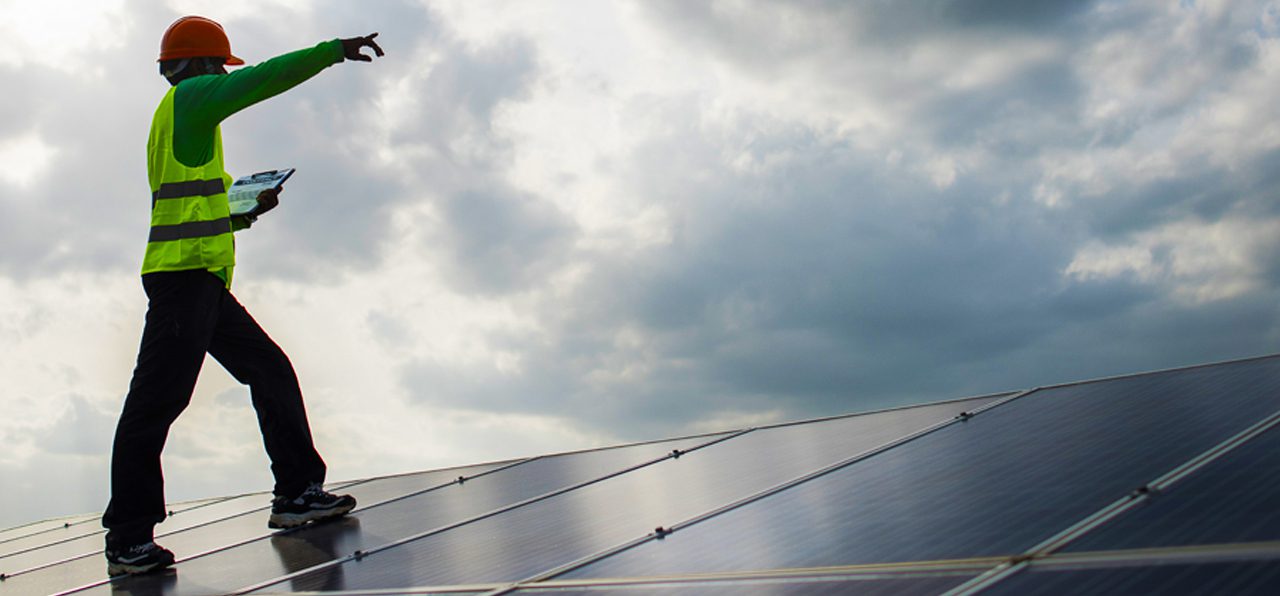 Solar for homes is fast becoming one of the primary sources of energy for households in many countries including India. Solar power installation once done correctly can last for years without the need for any elaborate maintenance and can bring down electricity bills drastically.
Here are 7 must-know facts about solar installation in India. Know the facts and then decide if solar installation is the right step for you and your household.
Check the space
Around 100 to 120 square feet of unshaded land is needed to set up solar panels of 1 KW. A solar panel system usually consists of solar panels to absorb the sun's heat and convert solar into electrical energy, an inverter to convert Dc power into AC and batteries where the electricity would be stored. Solar panels should ideally face south so that they get sunlight throughout the day.
Check your regular electricity usage
Before going for the installation and getting in touch with solar companies, make note of your monthly spending on electricity and note the power needed by individual appliances that are used regularly. There are energy calculator apps online that can help you calculate the power requirement of your house. The typical need in an urban household is that of a 1-5 kW system.
Choose the right solar panel
Depending on your availability of space and system design, you need to choose the solar panel that is apt for you. Standard solar panels come in 250 Wp (Watt peak) configuration or 300Wp panels for larger home installations. Some medium to large installations uses multiple 100Wp or 250 Wp panels.
Choose the right installer
There are a lot of Indian, Chinese and European manufacturers providing solar panel systems in the market. Go for a company that will provide you an Annual Maintenance Contract (AMC) for your solar panel system. The Ministry of New and Renewable Energy (MNRE), Govt. of India, has a list of empanelled agencies that provide installation and maintenance services. The list can be found on the MNRE website. Make sure that you buy equipment from a genuine supplier as the life of a solar panel system is around 25 years and genuine equipment will mean that the system doesn't need a lot of maintenance and servicing.
Go for a company that is a one-stop shop for all parts
Choose a solar system installer which has its manufacturing setup in-house. This means that if in case there Is a fault in any part of the system it can be replaced quickly which is possible only when parts are manufactured in-house. If different parts such as batteries, solar panels or net meters are manufactured by different manufacturers, more often than not, there might be issues of availability and speedy replacements.
Find out how much it will cost for going solar
Solar power for the home can no doubt bring down the cost of electricity bills and give a return on investment in the long run but it does require some initial investment for setup and functioning. Depending on your requirement, the solar panel price (with complete setup) varies from Rs. 40,000 to Rs. 6,00,000.
Get a good battery
Do not go for a manufacturer that gives you the cheapest solar battery price. The battery is a crucial component of the solar power installation system. Make sure that you buy a battery from a renowned brand and keep it in a place that is not cramped and hot as heat reduces the battery life. You may also look for MNRE approved batteries to enjoy longer warranty periods and better performance.
Note: Genus Solar Batteries are approved by MNRE
Try to Get a Government Subsidy
The MNRE is keen on promoting the usage of solar energy in India and for that purpose has started the Jawahar Lal Nehru Mission under which a subsidy of 30% is provided on solar panel installation. The subsidy is provided when you choose solar panel manufacturers from the approved list of MNRE manufacturers.
Going solar can be very advantageous but you need to properly check your household's needs, capacity and your budget, and plan accordingly for best results.