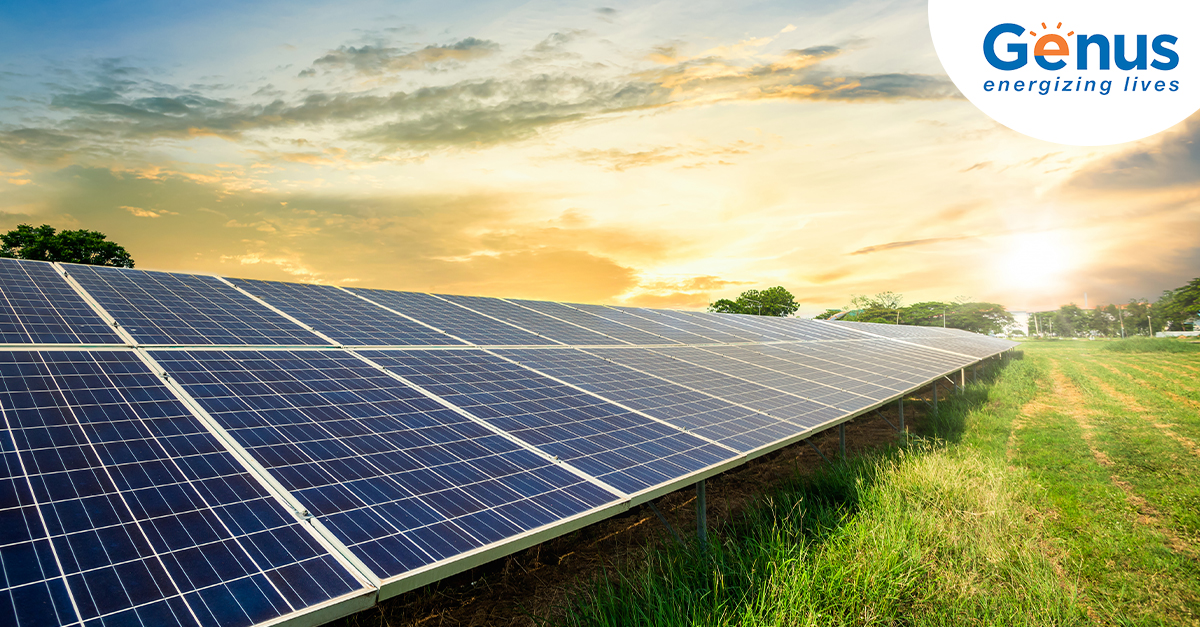 The fact that solar energy is clean, green and renewable is no news really. However, to encourage its widespread use, manufacturers of solar systems are constantly trying to reduce the associated costs. As far as technology is concerned, the cost of solar hardware, such as panels, has reduced significantly over time. In fact, India is among the cheapest producers of solar energy. However, the above reduction in hardware costs is not getting reflected enough in the overall cost of solar system installation. There is another aspect of solar systems that often gets underestimated when it comes to cost-cutting. In fact, there's a huge scope of improvement in operational as well as cost efficiency, which can be achieved by saving on soft costs.
What are Soft Costs in Solar Systems?
Soft costs refer to the non-hardware costs associated with solar systems. These may include expenses linked with activities like marketing and sales as well as research and analysis of the targeted market. Soft costs may also include other overhead expenses such as labour costs, costs of connecting to the grid, and supply chain or transaction costs.
Impact of Soft Costs on Solar Industry
Almost half of the total costs of building a solar installation in India involve soft costs, like system design and financing for advertising and marketing purposes. Reduced service and labour charges can result in a massive decline in the cost of solar systems' setups. Thus, it's important to focus on reducing soft costs and optimizing the overall cost of solar installations.
Below are Some of the Ways Using Which Solar Setup Costs can be Minimized:
1.Using Design and Simulation Platforms
Over-specification of projects during the design phase is common in the solar industry. It helps the manufacturers to hedge risk against the cost. As a result, solar firms are losing out on credibility among their buyers. One way to avoid the above practice is by incorporating design and simulation platforms. Such a platform will enable the manufacturers to determine site potential, conduct shading analysis, and estimate the impact of solar installation on utility bills before signing for the projects.
2. Leveraging Data for Cost Optimization
Usually, the solar industry lacks or underutilizes the data in their manufacturing as well as supply chain processes. Lack of data alone is hurting the solar firms in terms of operational as well as marketing efficiencies. Data-driven actions can help in optimizing manufacturing costs. For instance, satellite imagery, weather data, open utility rate data, and 3D LiDAR data can be used in data models and simulation platforms to accurately forecast the costs as well as the feasibility of a project.
3. Aiming for Faster Installations
When it comes to minimizing soft costs, faster installations will be the key area to focus on. Solar companies must try to eliminate the inefficiencies that slow down the installation. The approach will also help firms to cut down on labour as well as other everyday operational overheads. The three-point approach to achieving faster installations includes:
Incorporating technologies and processes in a way that installations can be completed in a day.
Revamping the strategies to optimize the racking base installation process.
Standardizing solar systems, whenever possible, to eliminate the need for project-based designing.
4. Minimizing Customer Acquisition Costs
Customer acquisition cost is another key metric that can help solar companies to offset their expenses. Though solar firms had to once rely on conventional marketing techniques, the advent of internet and social media has opened new doors for acquiring customers in an affordable manner. For instance, firms can target their audience via paid marketing on social media such as Facebook and Instagram. They can also use video marketing strategies to boost their chances of customer acquisition. For instance, firms can educate their potential customers by sending them informative videos related to solar installations.
Also Read: Best Ways to Make Your Solar Installation Absolutely Safe & Secure
Reducing soft costs can greatly enhance the profit margin for companies in the solar industry. Besides, the reduced cost of investment will drive potential buyers as well as investors towards solar systems.