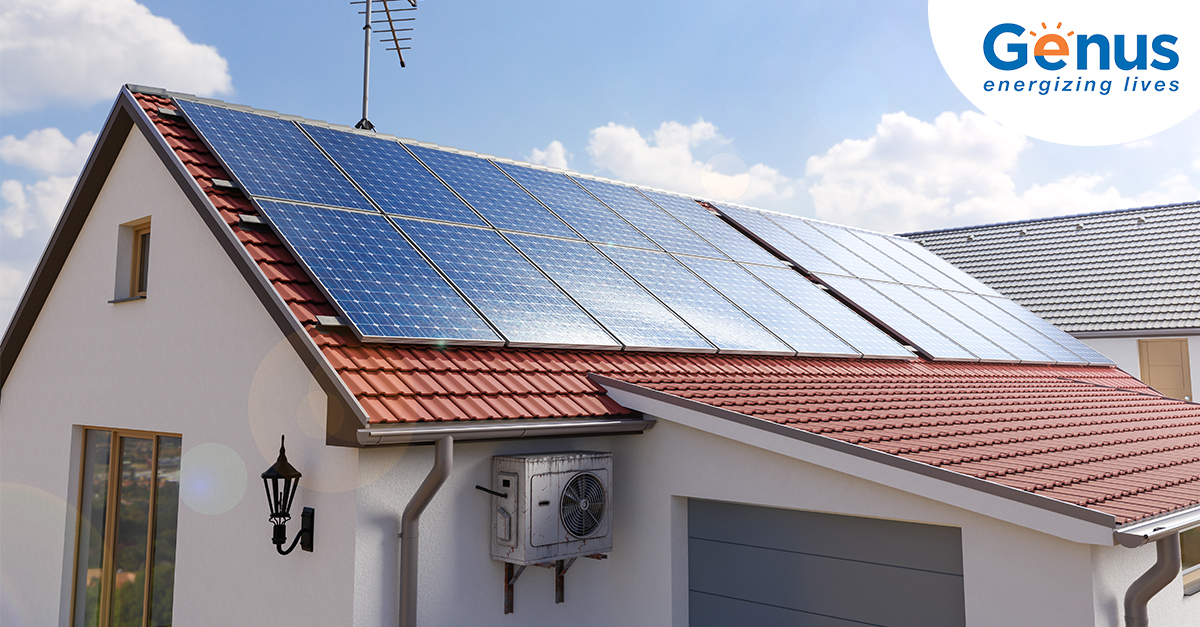 The exploitation and exhaustion of conventional resources mean that we will soon be relying on renewable resources for all our energy needs. Talking about renewable resources, one cannot ignore solar energy. This is due to the tremendous potential and uses of solar energy. If you are wondering how you can switch to this clean resource to meet your home's energy needs, then look no further. Here's all you need to know about solar energy uses to get started.
Solar energy can be a great alternative to conventional as well as grid energy. Not only easily accessible but it is also cheaper than traditional energy sources. Besides, solar energy can address a number of our daily energy requirements.
Below are Uses of Solar Energy in Daily Life:
Home Appliances
Installation of solar panels in the home premises is gaining popularity. This is because solar panels generate electricity from an inexhaustible source—the sun. The energy generated can be used to power home appliances such as TVs, fans, computers and even heavy machinery. Solar installation can be an expensive investment up front, however, it can save you a lot of money in the long run.
Solar Heating
If electricity generation is not on your cards, then you may use solar panels as a heating system. The thermal energy generated by the panels can be used for many applications such as heating water, swimming pools or even a room. Further, solar heating systems can be used to heat an entire building as well.
Solar Cooking
Instead of using conventional resources for cooking purposes, you can use solar cookers. The things you need to adopt solar cooking include a pan, box, cooking bag, duct tape, aluminium foil, Styrofoam and thermometer. A solar cooking setup is a great investment as you do not have to depend on any fuel such as coal or gas.
Solar Charging
Charging devices such as mobiles and laptops are a part of our daily overheads. The devices can only function as long as they are charged. Thereafter, you must manually connect them to a power source. This can be even more challenging when you are in a remote place with a limited supply of electricity. Alternatively, solar chargers can harness the sun's radiation and meet your device's requirements anytime and anywhere.
Also Read: Major Differences between On-Grid and Off-Grid Solar System
Solar EV Charging
Electric vehicles (EVs) are becoming increasingly popular. However, the biggest challenge in opting for EVs is setting up or finding an efficient charging facility. While traditional means of energy can be both costly and inefficient to procure, solar energy can address the above issue in a sustainable way. 
Solar Lighting
Solar-powered lights are cost-effective and do not suffer interruptions due to irregular connections. The best part about solar lights is that they do not need complicated setups or electric ports to work. They can be especially useful in remote locations with a poor connection to the grid. Further, one can get a wide range of solar lights such as string lights, exterior lights and landscape lights.
Pocket Calculators
A lot of pocket calculators use in-built solar panels for functioning. Solar-driven calculators have a button battery that enables them to operate in dimly-lit settings. Such calculators are durable and do not require conventional energy sources to run. 
Using solar energy to meet your daily needs is not just cost-effective in the long run, but also helps you do your bit for the environment. The evolving engineering and technology mean that it is a great time to invest in solar technology.