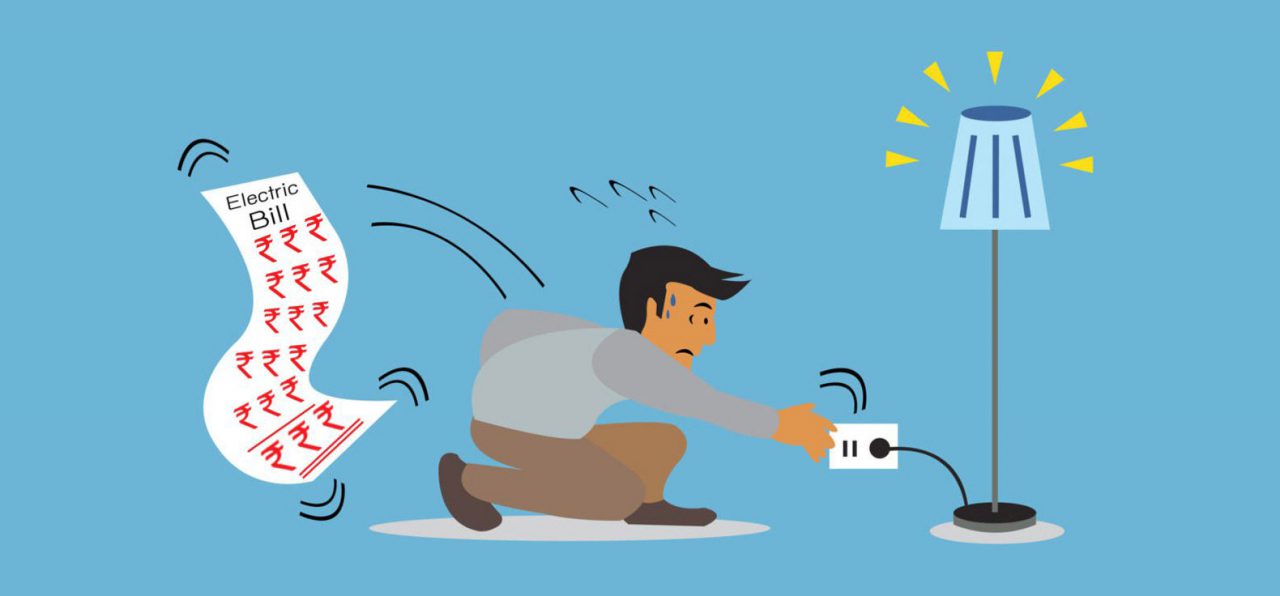 In a country like India having electricity 24×7 in the house is a dream in many places. Even those who get electricity 24×7 have to deal with the headache of finding out that their electricity bill has overshot the budget and racked up astronomical figures. Before you set out to blame the electricity board in your neighborhood, it might be prudent to check if you have not fallen prey to these 5 common things that raise your energy bill. Your answers to these five questions below will point you towards the hidden things that may increase your bill.
Is your fridge in the right place?
A fridge is an important electrical device in any household and consumes a significant amount of electricity. A fridge can be more power-efficient if it is placed at least 2 inches away from a wall. This should be done because air circulation is important for a fridge and positioning the fridge in such a way allows for optimum power efficiency. Another way to avoid excessive consumption of electricity is to not expose the fridge to direct sunlight as doing this makes the fridge consume more electricity.
Are you paying for standby power?
Most of us are guilty of doing this. For example, we might switch off the TV by pressing the 'off button' on the remote control but most of us do not switch off the main switch on the switchboard. This means that you continue to pay for standby power. According to an estimate, if annual power bill without unplugging appliances is Rs. 24000, it comes to be Rs. 23,550 by unplugging appliances, which means potential savings of Rs. 450.
Also check:- Save on Energy Costs This Winter
Are there electricity leakages?
To check if there are any electricity leakages in the house, you need to switch off the mains and then check if the meter is moving or not. If the meter is moving or changing, then either the meter is broken or there might be wires connected to your meter (which don't belong there) and an electrician can check it out.
If the meter does not move on after switching on the mains, there is one more thing to try out. Turn on the mains now after switching off all the appliances. If the meter moves, it means that the faulty wiring is the culprit which is causing electrical leakage. Again, an electrician can help you out here.
Are you overcharging the phone?
Another common and yet hidden reason for a higher bill is that we tend to put phones on charging and forget about it. There are two problems with this. The phone battery gets adversely impacted and of course, there is an unnecessary consumption of electricity.
Are you using incandescent lights?
It would not be an exaggeration to say that most of India, that is the smaller cities, towns, and villages across India, uses incandescent light bulbs because of the cheap prices compared to a CFL bulb or a LED bulb. For example, a 60-watt incandescent bulb costs 10 rupees while a CFL bulb with the same wattage costs 60 rupees. However, incandescent lamps consume 80 percent more electricity than LED lamps. This means a higher energy bill. Investing in an LED bulb with an initial higher cost will lead to savings on the electricity bill in the long run.
So now that you know about the hidden things that cause an unnecessary increase in the electricity bill, check for them in your house or avail the services of an electrician to get them sorted.