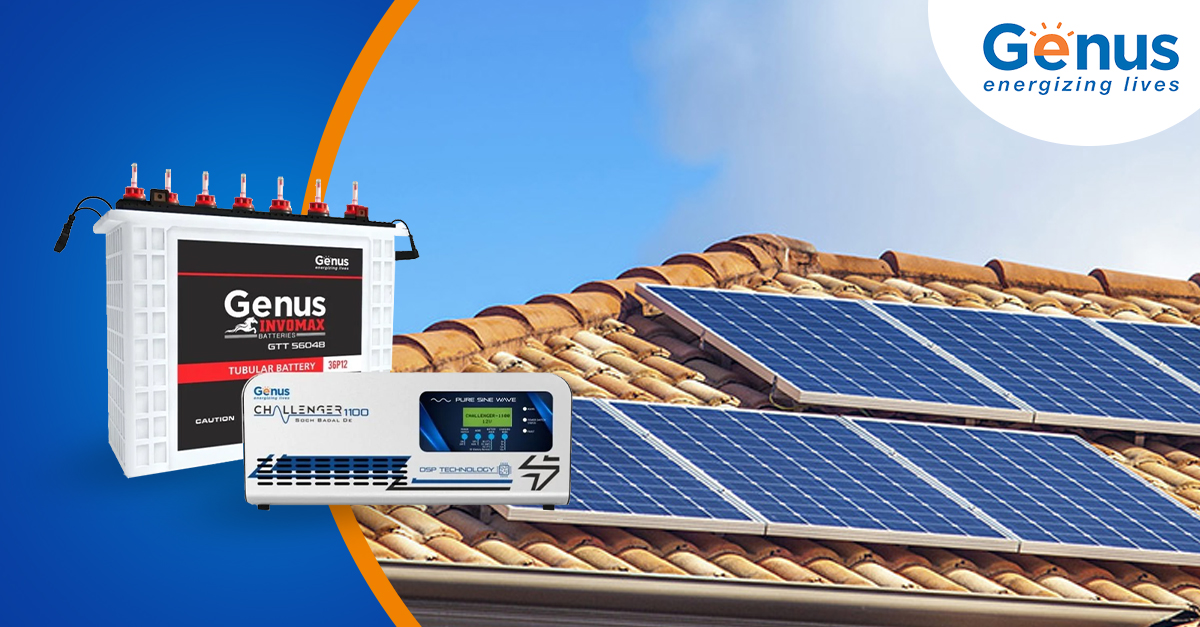 Going on an expedition means taking risks…and there lies the fun and adventure of it. However, it doesn't mean you can overlook safety. In other words, whether you go boating, camping, or trekking, if you plan to spend a night out in the open, you will need an inverter after the sun goes down. It will give you power, literally! And if you select the right one, you can make sure it is compact, cost-effective, and indeed useful when you most need it. We have put together a list of tips if you are wondering which inverter to buy for expeditions. But first, let us look at what a power inverter can do for your expedition and how to use it.  
What is a Portable Inverter for Expeditions?
Portable inverters use the direct current to run the lights, fan and even a TV on it.   A prominent example of an inverter for expeditions is the highly portable Genus Helios, with an inbuilt Lithium battery charged by a solar panel. 
How is a Portable Inverter Used? 
It is quite simple to use an inverter when you are on an expedition. All you need to do is plug your appliance into the inverter. 
Typically, the device will come with protections that ensures it does not get damaged due to any fault caused by Solar Panel or defective appliances. Keep in mind to check the inverter manual for connection details and know about the types of appliances you can plug in. 
Also Read: How to Calculate Your UPS/inverter Battery Back-up Time?
How to Select an Inverter for Expeditions?
The first tip is to ensure you don't go overboard and use an elaborate solar panel setup or battery bank. 
Here is an idea about how much every appliance (you may need for an expedition) takes up in terms of power or voltage. Using this, you can gauge the requirement and other details that will be beneficial for inverter selection. 
LED Bulb – 2.5 Ampere & 12 Volts (DC)
Fan (DC) – 2.5 Ampere & 12 Volts (DC)
TV (DC) / Laptop Charging Point– 3 Ampere & 12 Volts (DC)
USB Socket – 2 Ampere & 5 Volts (DC) for mobile, power bank charging
For a picnic or expedition the above devices will suffice your requirement and a portable inverter with required capacity can operate these devices in combination for required duration. 
Also Read: Inverter Buying Guide—Top Factors to Consider for Your Home or Workspace
Picking the Right Battery 
Once you have figured out your load requirements and done the inverter power calculation, you need to calculate whether the battery bank is adequate for your inverter of choice. While selecting the battery, remember that Li battery can be the best option for an built portable inverter package. Also, avoid going for cheap Lead Acid or SMF batteries that may not be reliable and may spill acid. 
Also Read: Solar Battery Buying Guide —Top Factors To Consider
Plan How Long you Need your Appliances Running
You need to choose your battery in accordance with the amount of power you will be needing. Research to see which batteries consistently give the maximum power output for the longest period of time. Remember that an 80Ah Li battery can power 2 DC LED bulbs for up to 80 hour.
What If you are Going for More than 1 Day?
Say you are going a week or more than you battery can provide you back up if fully charged, you would need a power supply to charge your batteries again. A good portable inverter comes Solar charging option. You can charge your batteries using Solar panel and make it ready for the dark hours. 
Also Read: How to Choose Between String Inverters and Microinverters?
Conclusion
Now that you are well-aware of how to select an inverter for expeditions, you can start getting ready. Wondering which inverter is the best for this? Well, if you are looking for sturdy, reliable inverters that are easy on the wallet, look no further than Genus. 
Our collection of inverters and batteries, which come in the 600 VA to 100 KVA range, can be installed almost anywhere with the utmost convenience. Reach out to us to receive expert guidance on which inverter is best for your next expedition.